About Our Team
At our dental office in Medfield, Massachusetts, you will get to work with our experienced dentists and team to improve your oral health. When you come to this office, you have the option of meeting with Dr. Ryan Collins, Dr. Erica Davis, Dr. Paulina Muller and associates. Are you eager to learn more about our Medfield team? Call Thomas Family Dental Associates for an appointment.

Heather — Practice Manager
Heather has been part of the team since 2009. She is close with the team and loves getting to know our patients. She consistently contributes her knowledge of insurance to answer all patient questions.
Heather is married with three daughters. When she isn't working, she enjoys reading, cooking, baking and visiting the Cape Cod beaches.
Words Heather tries to live by and teaches her daughters:
"She believed she could, so she did," – R.S. Grey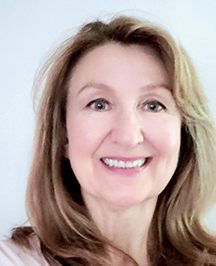 Larisa — Dental Hygienist
Larisa joined the team in August of 2000. She holds a Bachelor of Arts from Moscow State Art and Cultural University in Moscow, Russia. She also has an associate degree in dental hygiene from Middlesex Community College in Massachusetts.
She lives in the area with her husband and daughter. Her wonderful mother and sister's family still live in Moscow. She says that she is blessed to have other extended family members all across Russia. In her free time, Larisa enjoys music, fine arts, literature and spending time outdoors.
"The best part of being a part of the practice is working with the patients. That's where I get my inspiration and positive energy and have fun sharing unique life experiences. I believe that dental health is an important part of our well-being. I make sure that at the end of each appointment, my patients leave with enough knowledge, positive experiences and a desire to come back." — Larisa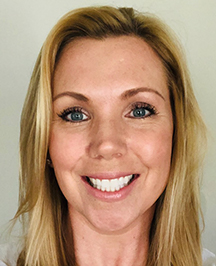 Melissa — Dental Hygienist
Melissa has been with our team since 2012. You can find her in both of our dental offices. At our office, patient care is the number one goal for our team, and Melissa contributes to that, providing the best possible care for our patients. She loves being a dental hygienist, educating patients and helping them with their individual oral care needs. Melissa finds great joy in helping our patients have success with achieving healthy teeth and gums, and is always concerned with helping her patients stay relaxed with a positive atmosphere.
She is married with two sons, and in her free time, she enjoys running, hiking, kayaking and watching her boys play hockey.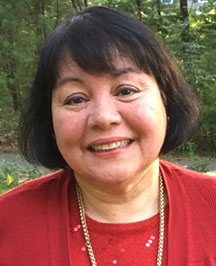 Pat — Dental Hygienist
Pat has been with the practice since 1993. She enjoys working at a family practice as she gets to work with patients of all ages. Pat established an OSHA program and safety and first aid program. For Pat, the most satisfying moments working as a hygienist at Thomas Family Dental Associates have been witnessing firsthand young patients growing up in our practice and establishing good preventive dental health habits early. Pat believes that a person's dental health care habits are embedded early by their parents and dental professionals. She believes it's a value system which carries over through generations. She has witnessed that the Thomas Family Dental Associates philosophy was established early by the doctor's parents, and simply stated, is "Put your patients first, deliver quality and consistent dental care and be charitable." This commitment has been the key to the success of the practice, and Pat is proud to be a member of the team at our office.
Pat has received the following educational degrees:
1974 Associate of Science through Forsyth Dental Hygiene and Northeastern University
1977 Bachelor of Science in Allied Health Science Education from Northeastern University
1984 Master of Science in Allied Health Science Education from State University of New York at Buffalo
She has three daughters and a grandchild named Wesley. Pat also has two cats, Tankerbell and Tiger Lily. When she isn't working, she enjoys international travel, cooking, painting and golf.
Her favorite phrase:
"The early bird gets the worm."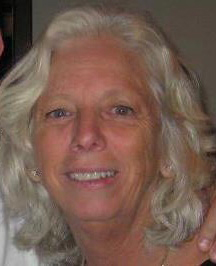 Peggy — Dental Hygienist
Peggy has been with us for over 10 years. Prior to joining our team, she completed her studies at the Forsyth School for Dental Hygiene. She is a team player and is able to help in all aspects of the office. She is kind and considerate of our patients.
She has four sons, Mike, Matt, Pete and Steve, and two daughters-in-law, Christine and Rebecca. Peggy also has one amazing granddaughter, Scarlet. If she isn't at work, you can usually find her with a book in hand because she loves reading.
"At Thomas Family Dental Associates, you truly are one of the family. I am so lucky to have kind and considerate patients!" — Peggy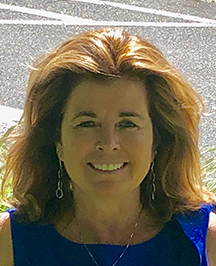 Anne — Dental Assistant
Anne has been with us for 25 years. She is married with three adult children and four grandchildren. Outside of work, she enjoys boating, riding snow mobiles and visiting the Adirondack mountains with her family.
"We are a group of individuals that have worked together for a long time. I personally am a long-time employee that knows my individual patients well." — Anne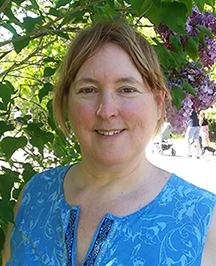 Barbara — Dental Assistant
Barbara joined the Thomas Family Dental Associates team in July of 1981. She is a graduate of the Boston Public School Dental Assisting Program. She enjoys talking to patients and making them feel more relaxed and comfortable. Barbara is friendly with patients and tries to help the dentists as much as she can. She keeps the team on schedule and has everything organized and prepared for our patients.
Barbara is the youngest of nine children, with six brothers and two sisters. When she is not working, Barbara enjoys swimming and boogie boarding in the ocean. She also enjoys photography and going to the movies.